PRESS RELEASE
Philippine Embassy, Canberra

1 Moonah Place, Yarralumla, ACT 2600
www.philembassy.org.au    *Tel. No. 02-6273-2535*
---
Message of DFA Secretary Enrique Manalo on the 125th Anniversary of Philippines Independence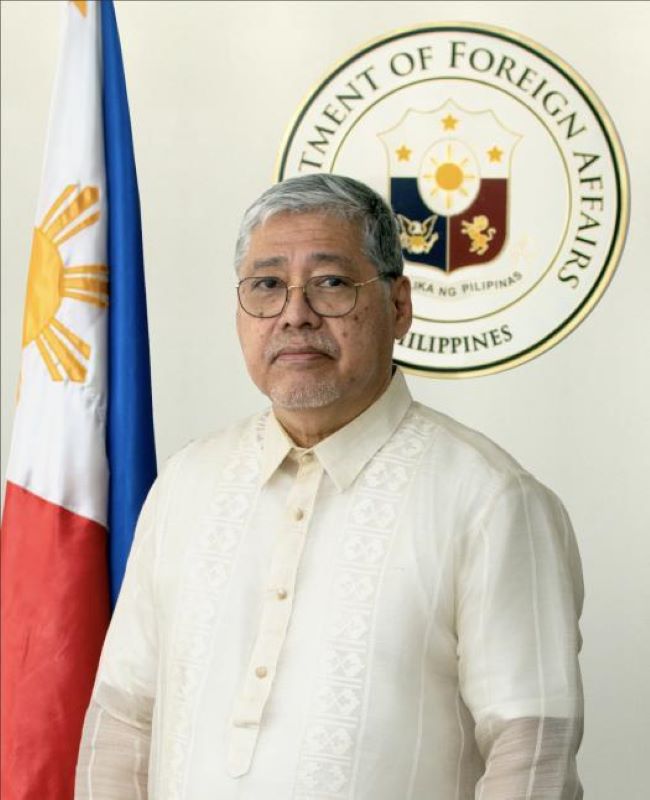 12 June 2023 –On behalf of the women and men of the Department of Foreign Affairs, I join Filipinos worldwide in celebrating 125 years of Philippine independence and nationhood.

As we steadily progress beyond the challenges posed by the pandemic, we seek to elevate the vibrancy of the Philippines to unprecedented heights. The theme of Kalayaan 2023, "Kalayaan. Kinabukasan. Kasaysayan," reminds us of how the hard-fought freedom by our forebears has not only shaped our nation's history but also continues to shape its future. The Department of Foreign Affairs pays tribute to our rich and proud history by drawing wisdom from its lessons, guiding our steadfast commitment to an independent foreign policy that navigates the complexities of our time.

The significance of the Kalayaan 2023 theme is magnified by the intertwining of our Department's history with that of the Republic. As one of the first agencies established just eleven days after the declaration of Philippine Independence, our work has remained constant and unwavering.

Kalayaan is a core tenet of our mission, embodying the essence of an independent foreign policy and our unwavering commitment to advancing freedom, not only within our country but also in the international community.

Kinabukasan symbolizes our unwavering dedication to building a prosperous, peaceful, and equitable future for every Filipino. As the Philippines stands on the cusp of attaining middle power status and becoming the world's 16th largest economy by 2040, our international engagements and partnerships play a vital role in realizing these ambitions while ensuring concrete benefits for our people.

Kasaysayan beckons us to look back to a time 125 years ago when our foremost diplomatic objective was to attain international recognition for the Philippines as the first Asian republic. From that pivotal moment, the Republic of the Philippines has steadfastly upheld the principles of decolonization, human rights, and equality. These fundamental principles have shaped our legacy – as a champion of the rules-based order and multilateralism, a leading voice in promoting safe and orderly migration, and a vigorous proponent of climate action.

Under the administration of President Ferdinand R. Marcos Jr., it is clear that our objective is not merely to restore pre-pandemic circumstances, but to forge ahead and make our nation better prepared to confront the challenges and demands of the 21st century.

As we celebrate Kalayaan 2023, let us look to the future while cherishing the exceptional qualities that our ancestors exemplified and that continue to define the Filipino spirit today – courage, resilience, compassion, and a deep love of country.

To all Filipinos around the world, Maligayang Araw ng Kasarinlan!

Mabuhay ang Pilipinas!