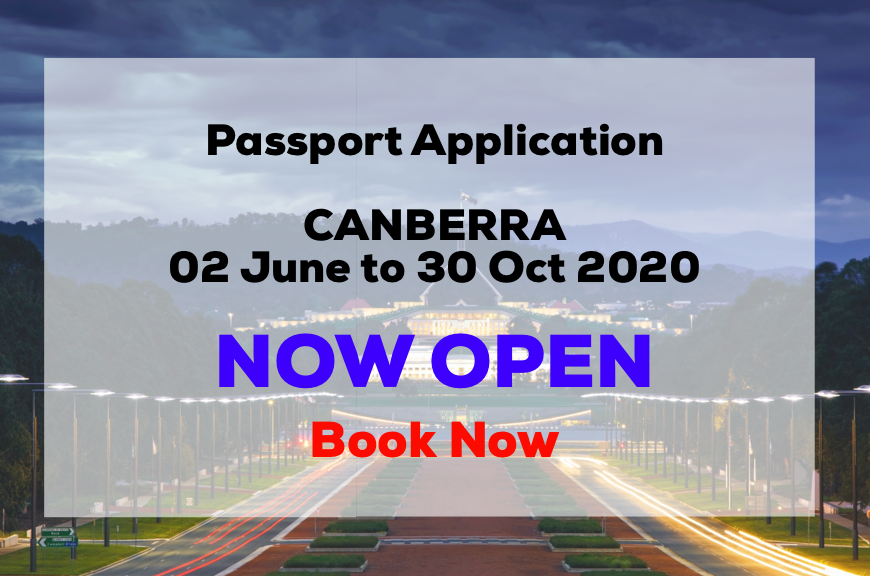 I. Book online here
https://booking.appointy.com/phlembassyausdaily/bookings
II. Venue
Philippine Embassy in Canberra, 1 Moonah Place, Yarralumla ACT 2600
III. Slots
Monday-Friday 10:00am - 2:45pm excluding weekends and holidays
IV. Cancellation Policy
We understand that unavoidable circumstances arise, appointments may be cancelled or rescheduled by logging into the Philippine Embassy Appointment System https://booking.appointy.com/en-US/phlembassyausdaily/customer/appointments and go to "My Appointment" or send a cancellation request through email passport@philembassy.org.au or give us a call at 02-6273 2535 ext. 259.
Payment is not required to secure an appointment.